How a chance meeting with Brittany Watkins changed my life, part 2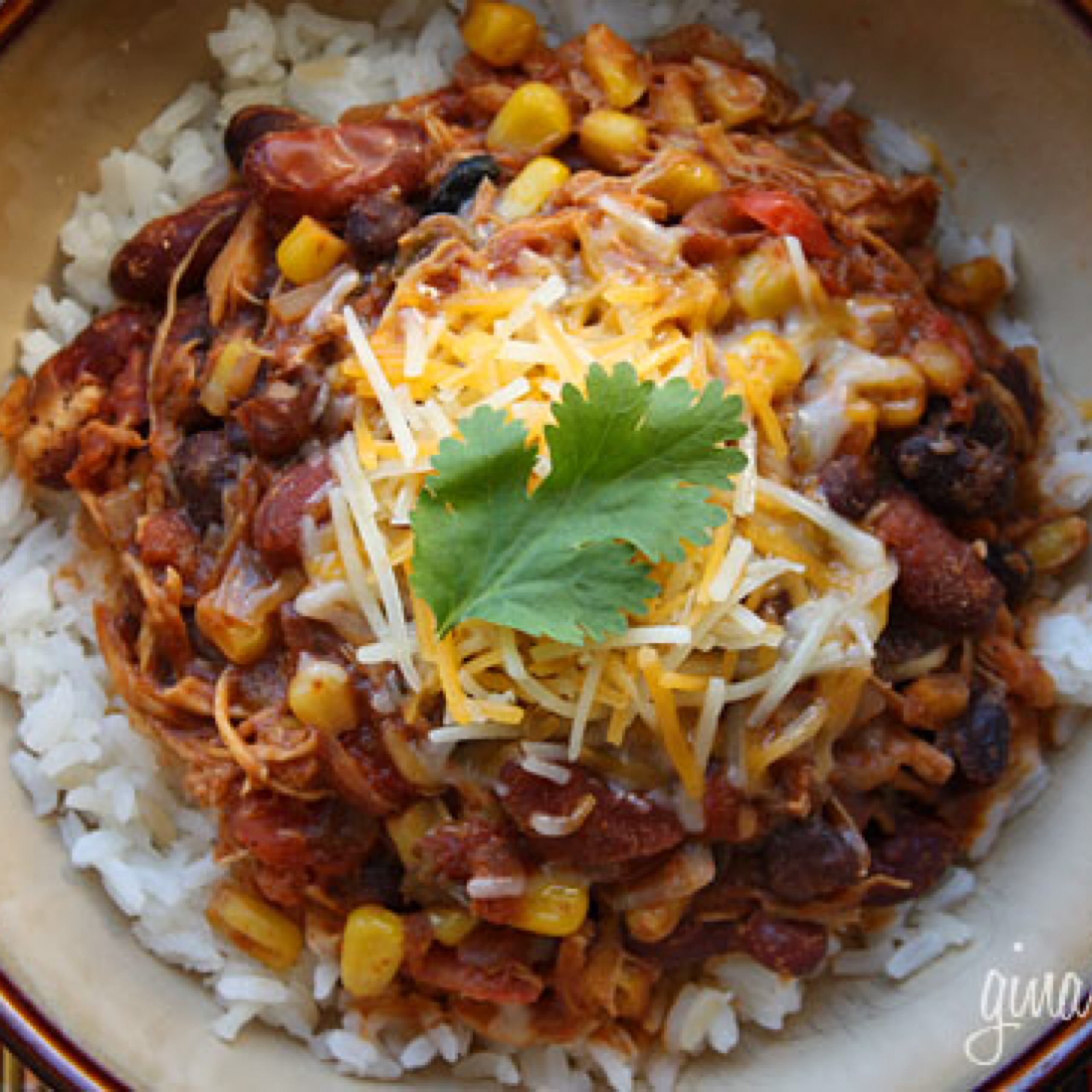 I love crock pot food! Here's my favorite Chicken Taco Chili I eat ALL the time and it's the easiest recipe ever.
Here's the link to where I got the recipe... https://www.skinnytaste.com/crock-pot-chicken-taco-chili-4-pts All images and text ©Gina Homolka for Skinnytaste Ingredients: 1 small onion, chopped 1 (15.5 oz) can black beans, drained 1 (15.5 oz) can kidney beans, drained 1 (8 oz) can tomato sauce 10 oz package frozen corn kernels 2 (10 oz) cans diced tomatoes w/chilies 4 oz can chopped green chili peppers, chopped 1 packet reduced sodium taco seasoning or homemade (see below) 1 tbsp cumin 1 tbsp chili powder 24 oz (3) boneless skinless chicken breasts 1/4 cup chopped fresh cilantro To make your own taco seasoning, omit the packet, cumin and chili powder above and use below instead: 1 1/2 tablespoons cumin 1 1/2 tablespoons chili powder 1/4 teaspoon garlic powder 1/4 teaspoon onion powder 1/4 teaspoon dried oregano 1/2 teaspoon paprika 1 teaspoon kosher salt 1/2 teaspoon black pepper Directions: Combine beans, onion, chili peppers, corn, tomato sauce, diced tomato, cumin, chili powder and taco seasoning in a slow cooker and mix well. Nestle the chicken in to completely cover and cook on LOW for 8 to 10 hours or on HIGH for 4 to 6 hours. Half hour before serving, remove chicken and shred. Return chicken to slow cooker and stir in. Top with fresh cilantro and your favorite toppings! Nutrition Information Yield: 10 servings, Serving Size: About 1 cup Amount Per Serving: Smart Points: 0 Points +: 5 Calories: 220 Total Fat: 3g Saturated Fat: g Cholesterol: 44mg Sodium: 729mg Carbohydrates: 28g Fiber: 8.5g Sugar: 6g Protein: 21g Check out my 'How to lose weight during the holidays' blog post!
STAY UP TO DATE WITH THE LATEST TIPS & NEWS